Archive for the 'Neon Joe Werewolf Hunter' tag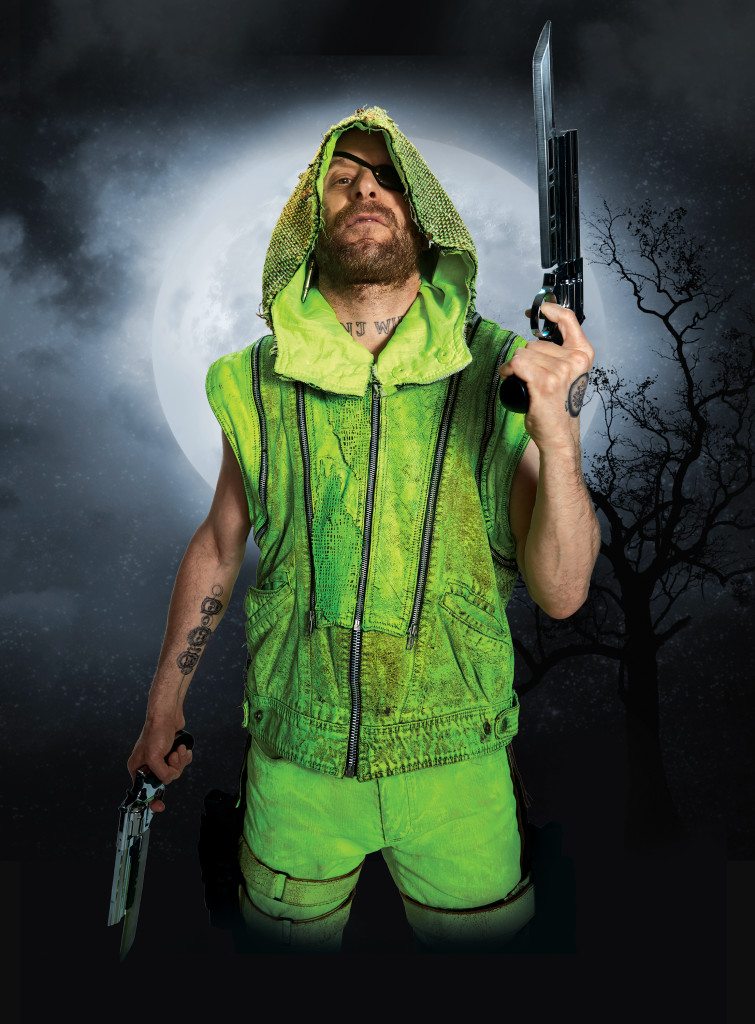 Probably not enough people know this but Jon Glaser is one of the funniest comedians going. I'm guessing most people who aren't me will know him as Councilman Jeremy Jamm from Parks and Recreation (I didn't watch it) but he does lots of great stuff besides. For one thing, he's Laird, the best non-main recurring character on Girls. Also, he and H. Jon Benjamin did one of the most tedious yet brilliant stand-up bits ever.
However, Glaser's best work has been with PFFR, the art collective/production company of weirdos responsible for cult classic Wonder Showzen and some of the more divisive, but in frank actuality, best programs on Adult Swim, Xavier: Renegade Angel and The Heart, She Holler, the latter of which featured Glaser as a guy who had his hands replaced with two cans of beer. PFFR then produced Glaser's Delocated about a douchebag in the witness protection program. It was also really great and is absolutely worth checking out if you missed it.
Now PFFR's producing another Glaser production, the miniseries Neon Joe, Werewolf Hunter, the genesis of which was apparently some nonsense, imaginary show Glaser invented on the spot during an interview with Jimmy Fallon two years back. Because Adult Swim is nothing if not a network that champions nonsense, this is now a real thing about, well, a werewolf hunter hunting werewolves in a small town known for its abundance of B&Bs. It stars Glaser as the titular character, as well as Scott Adsit (30 Rock and The Heart, She Holler), Delocated alumnus Steve Cirbus, and, oddly enough, Stephanie March, who nobody knows from anything except Law & Order: SVU.